ADA Handrails & ADA Safety Railings in Gaithersburg, MD
Welding Plus understands the importance of the safety of someone with disabilities, as well as what specifications and requirements need to be met by the ADA (American with Disabilities Act) in creating and installing handicap safety railings in homes and businesses. Our safety railings are expertly installed, and designed to be the most economical, safe, and visually appealing solution.
At Welding Plus,  we offer a variety of ADA safety railing options for your home or office in Montgomery County, including Germantown, Gaithersburg, Rockville, Silver Spring, and surrounding areas to suit your space and needs.
To help improve the quality of life and the ensure the safety of others or a a loved one, give the iron railing professionals at Welding Plus a call today to get started on your handicap safety railing project in your home or office.
Welding Plus additionally offers a wide variety of iron railings and handrails, including: ornamental railings,  steps / stair railings, balcony railings, pool / patio railings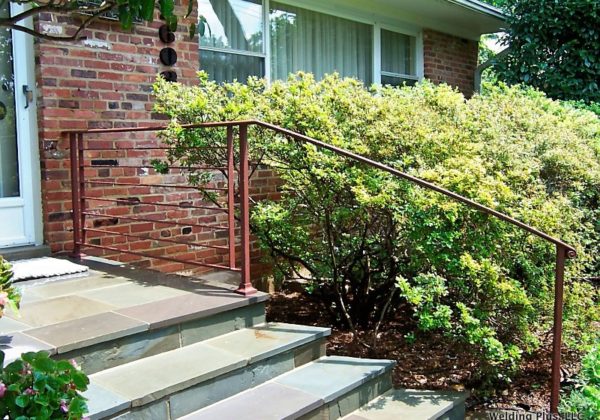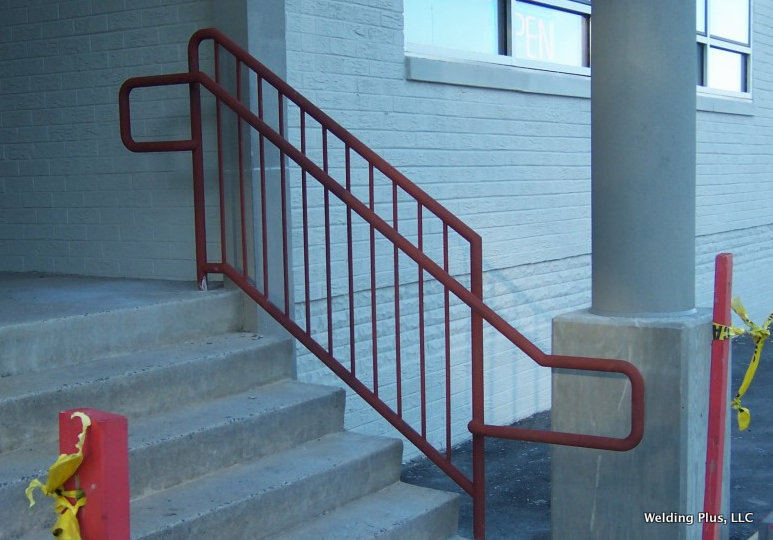 ADA Iron Safety Railings & Handrails in Gaithersburg, MD
At Welding Plus, we love what we do and take pride in the professionalism we provide in each and every ADA compliant safety handrails and railings. Give us a call today to speak to one of our iron works professionals about an ADA safety railing for your home or business.
Our ADA Safety Railing Service Areas Include: Montgomery County, MD, Howard, County, MD, Northern Virginia, Washington, DC, Frederick, MD
Iron Railings and Handrails      Iron Gates     Iron Fences    Iron Window Guards     Welding Services